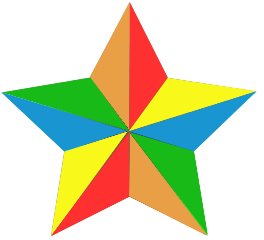 Semi-Restore
Testing
Since iOS 8.1.1 is already in beta, SemiRestore needs to be updated for iOS 8 ASAP. However, this means that SemiRestore will need to be tested on every device model available. For this, I need your help.
---
How can I help?
If you have a PC running Windows XP and higher, Ubuntu 14.04, Linux Mint 17, or Elementary OS Freya and higher and one of the devices that isn't marked as already tested, please download f0recast for Windows (or a Linux equivilant) and send a screenshot of it/terminal output from it with your device plugged in to
[email protected]
Then, I'll notify you when a build is ready to test. All of this will happen before 8.1's signing windows are closed.
---
Device Identifier
Device Name
Basic SemiRestore
iPhone4,1
iPhone 4S
Untested
iPhone5,1
iPhone 5 (US & Canada)
Yes
iPhone5,2
iPhone 5 (Worldwide)
Yes
iPhone5,3
iPhone 5c (US & Canada)
Untested
iPhone5,4
iPhone 5c (Worldwide)
Untested
iPhone6,1
iPhone 5s (US & Canada)
Untested
iPhone6,2
iPhone 5s (Worldwide)
Yes
iPhone7,1
iPhone 6+
Yes
iPhone7,2
iPhone 6
Yes
iPod5,1
iPod touch 5th Gen
Yes
iPod6,1
iPod touch 6th Gen
Where did this device go?
iPad2,1
iPad 2 (WiFi)
Untested
iPad2,2
iPad 2 (WiFi + GSM)
Untested
iPad2,3
iPad 2 (WiFi + CDMA)
Untested
iPad2,4
iPad 2 (WiFi Rev. A)
Untested
iPad3,1
iPad 3 (WiFi)
Untested
iPad3,2
iPad 3 (WiFi + CDMA)
Untested
iPad3,3
iPad 3 (WiFi + GSM)
Untested
iPad2,5
iPad mini 1 (WiFi)
Yes
iPad2,6
iPad mini 1 (GSM)
Untested
iPad2,7
iPad mini 1 (CDMA)
Untested
iPad3,4
iPad 4 (WiFi)
Untested
iPad3,5
iPad 4 (WiFi + GSM)
Untested
iPad3,6
iPad 4 (WiFi + CDMA)
Untested
iPad4,1
iPad Air (WiFi)
Yes
iPad4,2
iPad Air (WiFi + Cellular)
Untested
iPad4,4
iPad Mini 2 (WiFi)
Yes
iPad4,5
iPad Mini 2 (WiFi + Cellular)
Untested
iPad4,7
iPad Mini 3 (WiFi)
Untested
iPad4,8
iPad Mini 3 (WiFi + GSM)
Untested
iPad4,9
iPad Mini 3 (WiFi + GSM)
Untested
iPad5,3
iPad Air 2 (WiFi)
Untested
iPad5,4
iPad Air 2 (WiFi + Cellular)
Untested